Gawler Rail Electrification Project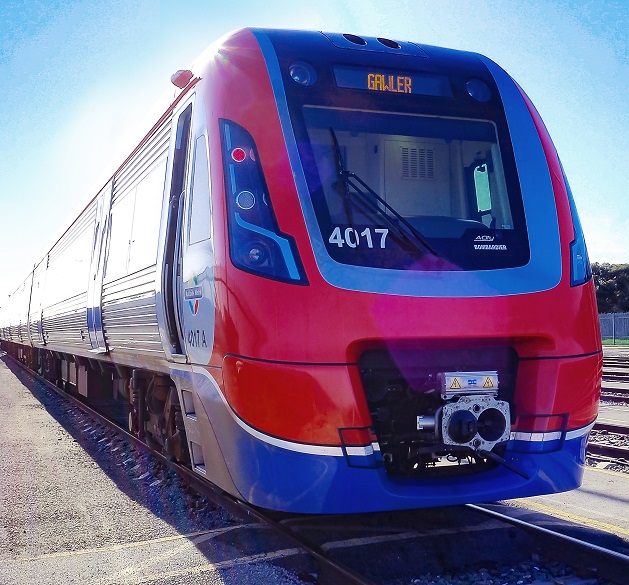 The $615 million electrification and modernisation of the Gawler rail line will deliver a faster, cleaner and more reliable service, delivering an electrified network through Adelaide from Gawler to Seaford.
Once complete the electrified line will support increased capacity and future growth for development along the rail corridor and in northern Adelaide.
Lendlease has been appointed as the head contractor for the design and construction of the entire line between Adelaide and Gawler.
Detailed design works commenced in early 2018 for the Adelaide to Salisbury section and will now incorporate the full line to Gawler.
The project delivery model will adhere to the South Australian Industry Participation Policy which supports local jobs and local contractors.
A funding agreement has been reached with the Commonwealth Government with the State Government contributing $395 million and the Australian Government - $220 million.
The project completion is expected in 2021.
The benefits of an electrified Gawler line include:
clean and green high performance trains delivering an improved customer experience;
better reliability and safety; and
encourage people to take public transport and leave their cars at home.
Scope of works:
electrification of the Gawler rail line and Dry Creek Railcar Depot;
pedestrian level crossing enhancements;
acquisition of 12 additional three-car electric trains (introduced in stages following completion of the electrification works);
replacement of the signalling system (including Automatic Train Protection provision); and
fencing of the rail corridor for improved safety.
---
DPTI COVID-19 Response
To help safeguard the Gawler Rail Electrification team and the wider community, we have implemented measures to manage the risks of, and our response to, contracting COVID-19.
These include but are not limited to, increased personal hygiene practices and limiting face-to-face contact.
The Gawler Rail Electrification team will provide construction updates and work notifications via letterbox drops, emails and the project website. We are also available to speak via telephone.
We encourage the community to register for email updates via this link.
There will be no planned community events or information sessions until further notice.
---
Latest News
Gawler rail line construction works and rail closures to be extended
Temporary night and weekend closures on the Gawler rail line will be extended from Monday, 27 April to Friday, 3 July 2020, inclusive.
These closures are in place to take advantage of substantially lower patronage numbers and the suspension of the AFL season due to the COVID-19 pandemic. All cancelled services will be replaced with substitute buses.
The closures are required to facilitate works for the Gawler Rail Electrification Project that cannot be safely undertaken with trains operating and to minimise the impact for customers. These works will include trenching within the rail corridor for the signalling system and the construction of concrete footings for overhead wiring masts.
Further details about passenger impacts and the Adelaide Metro substitute bus timetables can be found here.
Construction works will include both day and night activities. More details can be found here.
---
Adelaide to Salisbury construction works
From Monday,16 March construction works will be undertaken within the rail corridor between Adelaide and Salisbury Railway stations, for approximately 7 weeks.
Works will include both day and night activities and will impact some passenger services. More details can be found here.
---
Gawler Rail Line closures
The Gawler Rail Line will be closed between Adelaide and Salisbury Railway Stations after the last service on Friday, 10 April, and will re-open for the first service on Saturday, 25 April, with substitute buses in place. The Adelaide Metro substitute bus timetables can be found here.
---
Jobs and local industry participation
Employment opportunities on the Gawler Rail Electrification Project will be available through NorthHub, an onsite employment, skills and training centre established by Lendlease.
NorthHub was initially introduced to facilitate employment on the Northern Connector Project and will now be extended to include the Gawler Rail Electrification Project.
To register your details for updates about employment or local business opportunities that will come online closer to construction, please visit www.northhub.sa.gov.au or call 1300 731 071.
---
Contact the project
Email: dpti.gawlerelectrification@sa.gov.au
Phone: 1300 080 834