Other Entry Pathways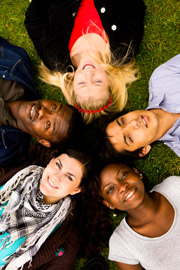 In addition, the department offers the following entry level recruitment programs:
Apprenticeships
The Department offers apprenticeship opportunities to unqualified people, enabling them to gain a trade qualification in a required skills area. Apprenticeships usually run for three to four years and involve on the job training and one or two days studying at TAFE or another Registered Training Organisation.
Cadetships
The Department provides opportunities for the recruitment of untrained young people. Cadets complete on the job training while studying formal qualifications in areas like human resources. If you are a full-time student, seeking financial support to complete your studies and wish to gain eight weeks vacation employment each year during your studies, a cadetship with the department may be suitable for you.
Aboriginal and Torres Strait Islander employment
The Department has a range of employment opportunities for Aboriginal people across all disciplines and employment types, including traineeships and cadetships.
The department offers the following pre-recruitment programs:
Work experience
Work experience opportunities are available to students currently studying Year 10 to Year 12 as well as tertiary students. The Department's work experience program provides students with an opportunity to explore a variety of career paths (including Civil Engineering), develop skills that will help in obtaining employment in the future such as communication, problem solving and working with others and gain knowledge about working in the South Australian Public Sector.
Scholarships
The Department participates in various scholarships schemes to encourage young people into civil engineering.